DeLELLIS AND ASSOCIATES
Your attorneys for Social Security Disability and Workers Compensation Claims
350 Tenth Avenue
Suite 900
San Diego, CA 92101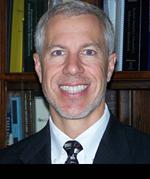 Anthony J. DeLellis
Please note that I have joined with the firm of BENDER AND GRITZ. We continue to provide aggressive representation for our clients injuries and disabilities. To access the Bender and Gritz website please contact www.bendergritz.com.
In choosing a Social Security Disability Lawyer or a Workers Compensation Lawyer, consider this: we have won more than 7,000 Social Security Disability and Workers Compensation Claims and have an excellent reputation. Our
success rate is second to none
and we will fight to obtain all of the benefits that you are entitled to. Our practice consists of 2 attorneys and several paralegal and case managers. Although we have experience in many areas of the law we have found that we can obtain better results for you by restricting our practice to the handling of
Social Security Disability
and
Workers Compensation Claims
. Over the years we have represented many disabled and injured claimants and have collected millions of dollars on their behalf. We are very proud of these results and of our extremely high success rate.

If you are ready to talk to a successful San Diego Social Security Disability Attorney or Workers Compensation Attorney call us today at

619-515-0222

. Our disability lawyers will help you. If you prefer, simply fill out the form at the bottom of the page. We will contact you to discuss your case further. Bender and Gritz will provide you with aggressive
legal representation that will get you the results that you deserve. We do not charge you any fee or cost until you win your case. If you are eligible for Social Security Disability benefits or Workers Compensation benefits call us and we will fight for your rights. If you prefer, please email us with your questions or comments.
| | |
| --- | --- |
| If you have any questions about your Work Injury or obtaining Social Security Disability please fill out this form and we will be happy to answer your questions within 2 business days. | |
DeLellis and Associates
619-278-0900
Website powered by Network Solutions®